Pet Odor and Stain Removal
Three Levels Of Treatment To Fit Your Needs!
Do you have the perfect cat or dog who has those little accidents indoors?  
It's not their fault!  And we can help!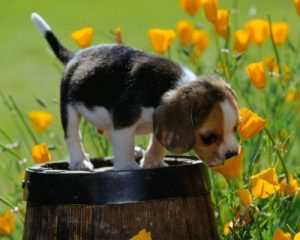 Pet urine accidents on carpet or upholstery turns into a sticky, oily substance that is nearly impossible for homeowners to remove. 
When pet urine dries, it turns into an ammonia salt that also can create lingering odor issues.  We have solutions that can help you! 
Our pet service is broken into three categories, depending on the severity and type of soiling.
Pet Treatment 
Level One
Topical Treatment
Topically treat pet spots on top of the carpet using our pet treatment enzyme  solution that will digest and dissolve the ammonia salts left behind from dried urine accidents.  Followed by truckmount extraction.  This is for cases where your pet may have a few small accidents here or there, and the pet is medium to small in size.
Level Two
Severe Urine Treatment
Jet injection of pet treatment enzyme solution deep into the carpet.  This allows the treatment to nuetralize urine which may have gone deeper into the carpet either due to more frequent pet accidents or larger pets where urine can go down a little deeper.  We then extract everything (treatments and contaminants) out using our truckmount machine.
Level Three
Sub-Floor Urine Treatment
In situations where urine may have gone deeper or below the carpet, we have multiple options to neutralize and clean including pulling the carpet back, treating the pad, concrete, tack strip, and back of the carpet, in addition to doing a Severe Urine Treatment on top.  We can also do a sub-surface extraction (see below) if we're unable to pull the carpet back.
Part Of Our Level Three Pet Treatment
Don't Forget The Dander!
Pet hair and body oils can be just as bad as pet urine!
We always suggest that home owners with pets have a dander treatment done in combination with the pet treatment.
Using a cylindrical rotating brush machine (or CRB) specifically designed to remove pet hair and dander from the carpet, will not only help with removing hair and dander that can cause odors all by themselves, but will additionally help provide a better carpet cleaning since our cleaning pre-treatment and pet treatment solutions will be more effectively applied into the carpet and not onto the matted hair sitting on the carpet.
12 Month Spot & Spill Scotchgard Warranty
Get a 12 month spot warranty with the application of Scotchgard Protector.  If a spot doesn't come out with our Spot Out spot remover we'll attempt to professionally remove the spot at no charge!
Stay Beautiful Membership
No Membership Fees Required!
Get 10% Off Our Services!
Just Book Your Appointment With Us Every 12 Months To Qualify!