Granite Countertop Polishing
Years of use, scratches, water spots, gouges, and just day to day use cause beautiful counter tops to become dull and hazy.
Let us get your granite counter tops back to their shiny best! 
Your granite counter tops get used more than any other surface in your home. Whether it's from cooking oils, food, and spills, or just the day to day of sliding plates, glasses, and other objects across the surface, you will inevitable get spots and wear happening that will dull and compromise the gorgeous look your counter tops once had.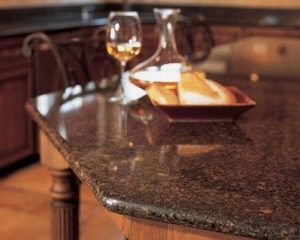 Granite Countertop Process
Clean, Polish, Seal
We first start by cleaning the granite with a safe, non-toxic citrus based cleaner that will remove all of the oily soils from the surface of the granite.  We follow that up with specialty polishing powders made specifically to polish granite.  Once we get a good polish on the surface we then apply an impregnating granite sealer to help repel spills from going into the stone and permanently staining it. Finally, we apply a finishing touch buff to make the granite pop.  This is truly a professional stone clean, polishing, and seal!
Stay Beautiful Membership
No Membership Fees Required!
Get 10% Off Our Services!
Just Book Your Appointment With Us Every 12 Months To Qualify!